The Hungarian Game of the Year Award is an independent, national professional competition. This year it has been organized for the 7th time. Based on the votes of the professional jury and the audience, the games were awarded in 8 categories. 75 domestic and international manufacturers and distributors named their novelties – including Castle of Mind, which won in two categories.
Manufacturers and distributors nominate more and more games every year on the initiative of Hungarian Game of The Year Award which has been launched by the JátékNet.hu webshop since 2013.
On the Play Day in October there were lot of Christmas hit-list game, but Castle of Mind board game won the Play Day Special Prize based on the votes of the audience.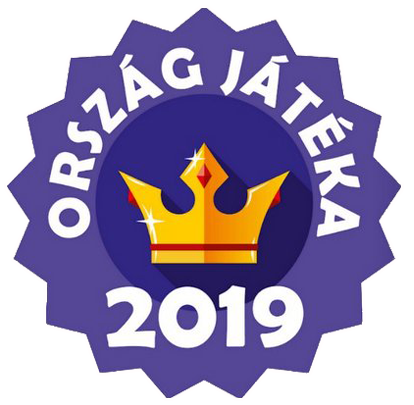 This year, it was also possible to vote online for favorite games in several categories. In total, more than 40,000 online votes were received.
Castle of Mind won in its category with superiority,
thus it won the Audience Award in the Family Board Game category.
On those games, that have scored the most points by professional judges and the audience, the Hungarian Game of the Year 2019 title and logo can be indicated. This label helps buyers to choose the right game, but also means outstanding national rank.