Az Ország Játéka független, országos rangú szakmai versenyt idén hetedik alkalommal rendeztek meg. A szakmai zsűri és a közönség szavazatai alapján 8 kategóriában díjazták a játékokat. 75 hazai és nemzetközi gyártó és forgalmazó nevezte újdonságait – köztük volt a Castle of Mind, amely két kategóriában is nyert.
A JátékNet.hu Webáruház által 2013-ban életre hívott Ország Játéka kezdeményezésre évről évre egyre több játékot neveznek a gyártók és forgalmazók. Az októberben rendezett Játszónapon, ahol számos karácsonyi sikerlista-esélyes játék debütált, a közönség szavazatai alapján a Castle Of Mind fejlesztő táblajáték kapta az Ország Játéka Játszónap Különdíjat.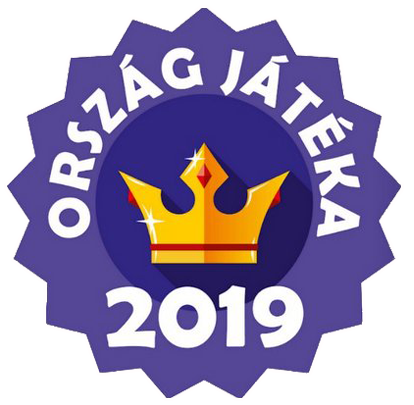 Idén is lehetett online szavazni a kedvenc játékokra több kategóriában. Összesen több mint 40.000 online szavazat érkezett.
A Castle Of Mind a kategóriájában nagy fölénnyel nyerte a közönségszavazást, így megszerezte a Családi Társasjáték kategória Közönségdíjat.
A szakmai bírák és a közönség által legtöbb pontot elért játékok viselhetik az Ország Játéka 2019 címet és emblémát. Ez a jelzés nem csupán segít a vásárlóknak a megfelelő játék kiválasztásában, de kiemelkedő országos rangot is jelent.